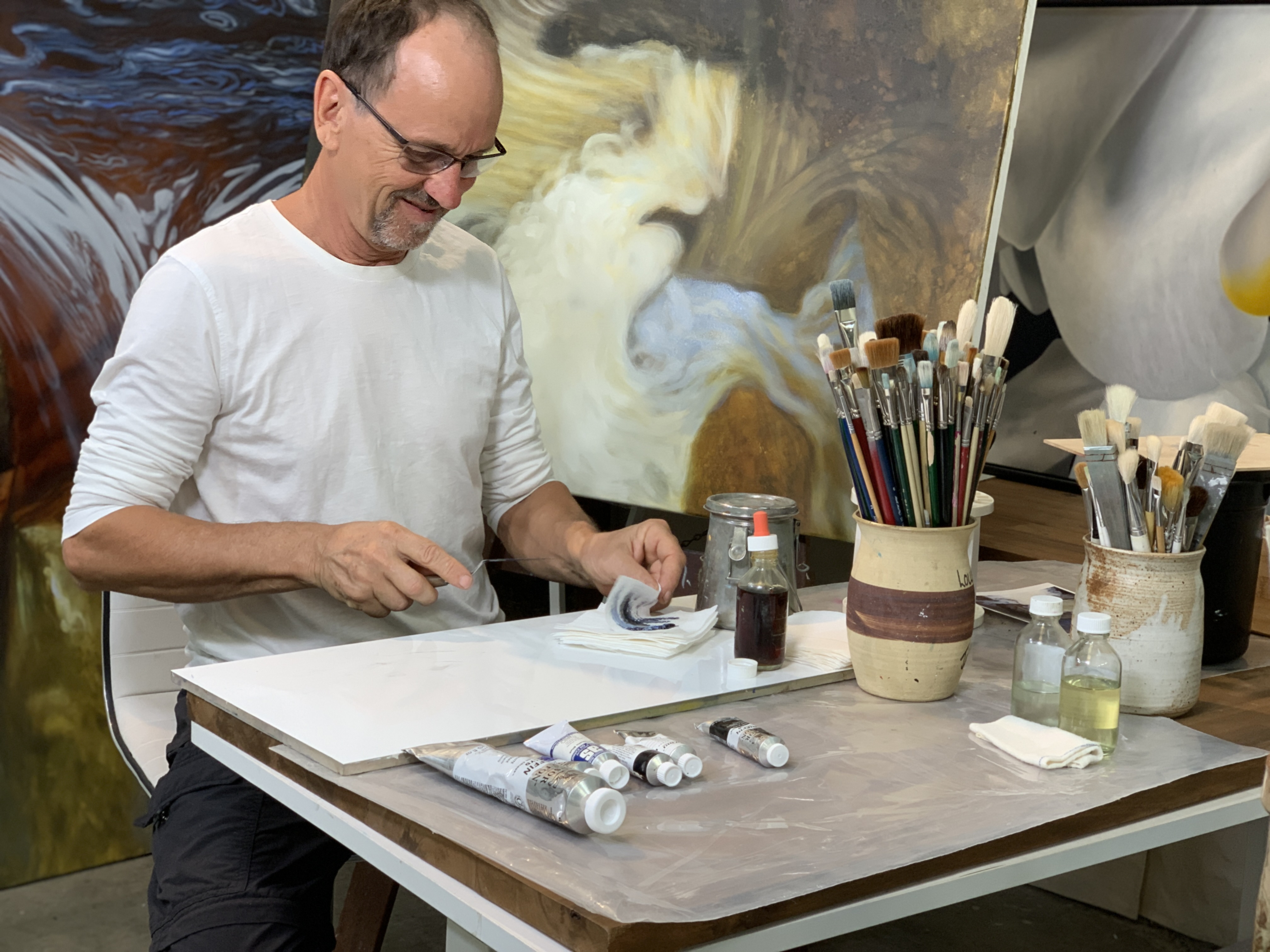 You just need a small table...
On this setting you will notice how compact the space I use for my demonstration. You can limit your kit to only 3 primary colours and a few brushes or even just black and white to start with. The paper canvas is also a good alternative to large, stretched canvas or boards.
If you are joining a painting class, I would recommend this set up as a minimum, so you have everything you need for all the exercises proposed in my courses.
Get a little help...
The main motivation to pick up you brushes and start a new project or work on a unfinish painting is the environment you create for this purpose. Make it pleasant and inviting. You will be reminded of your passion and enjoyment for painting every time you will see your easel with a tempting canvas ready to go or even when you see this nice paint box where you have stored everything you need to get started. Tape on the easel or on the wall some images, photos you would like to use for your next project. Every time you look this way you will start dreaming about it and getting ideas.
As well as the inviting painting environment you created, you will find many advantages to pre-set a time dedicated especially for your painting. Just thinking, "I will do it when I can" will not be enough as we all know so well by experience. Creating a ritual for it will make things happening, make it always a certain time day... Have it in your "time for myself" calendar! 
Available in days

days after you enroll

How to setup your workstation for painting
Check out some of our other courses!
Check your inbox to confirm your subscription